15 Unbelievable Alternative Indie Music You Must Listen To

We bring you 15 of the today's top alternative indie music from around the world. Jump in!
In this blog post, we give you 15 alternative indie music artists that are worth checking out. Keep reading to see our full list.
Alternative indie music covers a genre of music that combines elements of alternative rock and indie rock. It typically features more experimental, unique soundtracks than mainstream alternative rock, and is often considered to be more authentic and artful than commercial pop music.
Some popular alternative indie rock bands include Arcade Fire, Modest Mouse, and Vampire Weekend. While the genre is not easily defined, alternative indie rock typically has a quirkier, off-kilter sound that sets it apart from other types of music. If you're looking for something a little different, then alternative indie rock might be the perfect genre for you.
One could argue that the very term "indie rock" or "alternative indie music" is something of a misnomer since the vast majority of popular independent rock bands are now signed to major labels. Nevertheless, there are still several unsigned bands that are worth checking out.
So if you're looking for something a little different from the mainstream, be sure to check out our SharePro: Indie Musician Community with thousands of alternative indie music and much more in the indie music scene.
Take a look and a listen to our picks for Alternative Indie Music
1. Arcade Fire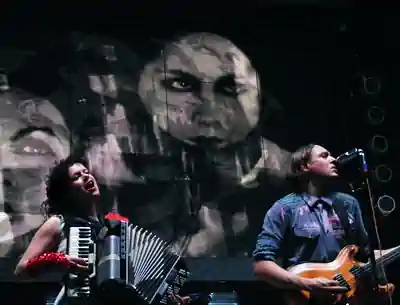 Formed in 2001, Arcade Fire is a Canadian indie rock band. The band consists of husband and wife Win Butler and Régine Chassagne, Richard Reed Parry, Will Butler, Tim Kingsbury, and Jeremy Gara. The band's name refers to a fire that consumed a carnival in Montreal in the summer of 1976.
Arcade Fire has released five studio albums: Funeral (2004), Neon Bible (2007), The Suburbs (2010), Reflektor (2013), and Everything Now (2017). The band is known for their anthemic, often epic indie rock songs as well as their energetic live shows. Arcade Fire has won numerous awards, including the Grammy Award for Album of the Year for their album The Suburbs.
2. Beach House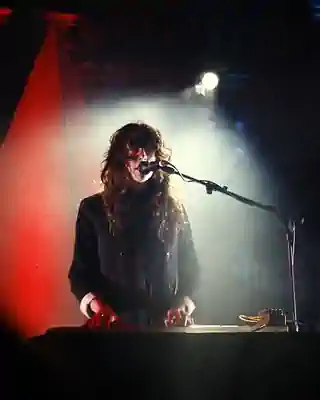 Beach House is an American dream pop duo from Baltimore, Maryland, consisting of French-born Victoria Legrand and Baltimore native Alex Scally. The band's sound has been compared to the music of Slowdive, Cocteau Twins, and Mazzy Star. Their self-titled debut album was released in 2006 to critical acclaim. The album peaked at No. 7 on the Billboard Heatseekers chart and No. 2 on the Top Heatseekers chart.
3. The Black Keys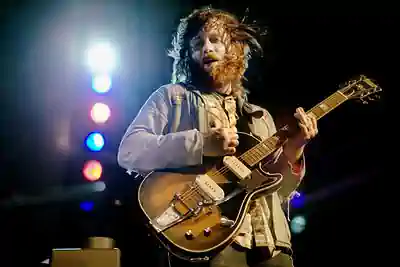 The Black Keys, an American rock band formed in Akron, Ohio, in 2001 has a sound that is a blend of blues and rock, with a heavy emphasis on the latter. The group consists of Dan Auerbach (guitar, vocals) and Patrick Carney (drums). The Black Keys have released eight studio albums, including their most recent, "Turn Blue," in 2014.
Their music has been compared to that of the White Stripes, another band that includes only two members. The Black Keys have won seven Grammy Awards and have been nominated for thirteen. In 2010, they were ranked as one of the 100 Greatest Artists of All Time by Rolling Stone magazine. The Black Keys are currently on tour in support of their latest album.

4. Broken Social Scene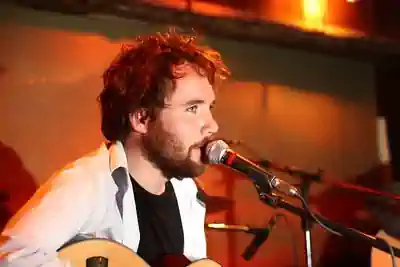 Broken Social Scene is a Canadian rock band, formed in 1999 in Toronto. The band's core members are Kevin Drew and Brendan Canning, who both serve as lead vocalists and guitarists. The band is best known for their 2005 album "Broken Social Scene," which features the hit single "Anthems for a Seventeen-Year-Old Girl."
The band has been praised for its unique sound, which blends elements of indie rock, pop, and electronica. In addition to their work as a band, members of Broken Social Scene have also pursued successful solo careers; Kevin Drew's solo album "Darlings" was named one of the best albums of 2014 by Pitchfork, and Brendan Canning's album "You Gots 2 Chill" was nominated for a Juno Award.
5. The Decemberists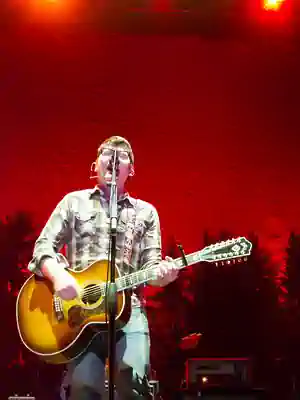 The Decemberists are an indie rock band from Portland, Oregon. The group is known for its unique blend of folk, rock, and pop music, as well as its use of historical and literary references in its lyrics. The band's name comes from the English Civil War, in which a group of rebels known as the Levellers was defeated by Oliver Cromwell's army of "Roundheads."
The Decemberists have released eight studio albums, with their most recent album, I'll Be Your Girl, debuting in 2018. The band has also been nominated for several Grammy Awards and has won two Oregon Music Hall of Fame Awards. If you're looking for something a little different from the usual fare, give The Decemberists a listen. You might just find yourself a new favorite band.
6. Fleet Foxes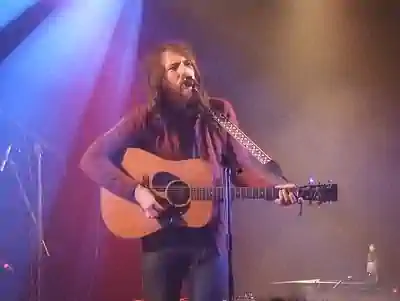 Fleet Foxes is an indie folk band that formed in 2006 from Seattle and currently consists of eight members. Their self-titled debut album was released with critical acclaim, selling over half million copies worldwide.
The melody they create has been described as "ethereal" or even having reminiscent qualities similar to veteran rockers U2 while still maintaining their signature sound thanks largely due to Robin Pecknold's angelic vocals which remind listeners not only what music can do but also why we love listening to them. The band's self-titled debut album was released in 2008 to critical acclaim and commercial success, selling over half a million copies worldwide.
7. Grizzly Bear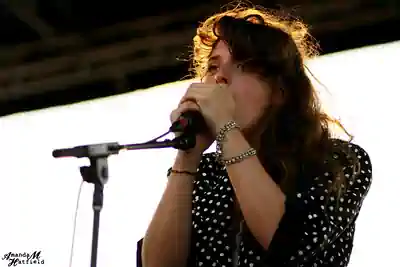 Even if you don't know who Grizzly Bear is, you've probably heard their music. The Brooklyn-based band has been responsible for some of the most iconic tracks of the past decade, including "Two Weeks" and "While You Wait for the Others." But what makes Grizzly Bear so special? For starters, there's the unique sound that they've cultivated over the years.
A mix of indie rock, chamber pop, and electronica, it's impossible to pigeonhole their music into one genre. Then there's the songwriting, which is often described as "messy" and "unconventional." But it's this willingness to experiment that has made Grizzly Bear one of the most exciting and innovative bands around. And with a new album on the way, it seems like they're only just getting started.
8. Interpol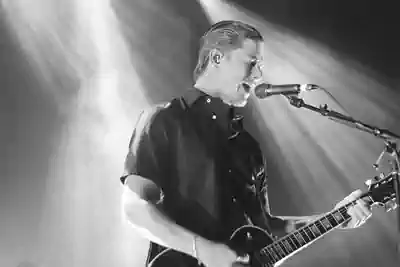 Interpol, formed in 1997, is a US-based rock band from New York City. The original lineup consisted of Paul Banks (vocals and guitar), Daniel Kessler (guitar) Carlos Dengler bassist/keyboard player). In 2010, Sam Fogarino replaced Drudey on drums for one album since he left to focus more time on his family life.
The band's sound is generally a mix of post-punk and indie rock, with an atmospheric quality reminiscent of bands like Joy Division. Interpol's first album, Turn on the Bright Lights, was released in 2002 to critical acclaim. The follow-up, Antics, was released in 2004 and debuted at number two on the Billboard 200. In 2010, Interpol released its fourth album, self-titled Interpol. Interpol has been nominated for three Grammy Awards and has sold over four million records worldwide.
9. The National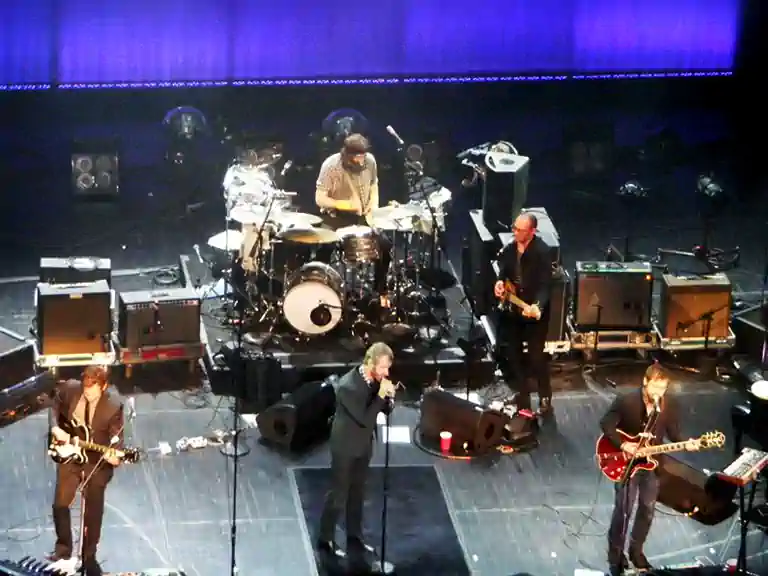 The National is an American rock band that formed in Cincinnati, Ohio, in 1999. The band consists of singer Matt Berninger, brothers Aaron and Bryce Dessner on guitar and drums, respectively, and Scott Devendorf on bass. The National's music has been described as dark and moody, and their lyrics often deal with themes of loss and despair.
However, the band is also known for their catchy melodies and infectious hooks, which have helped to make them one of the most popular indie rock bands of the past decade. The National has released seven studio albums, including their most recent release, I Am Easy to Find, which came out in 2019. They have also been nominated for eight Grammy Awards and have won one for their song "The System Only Dreams in Total Darkness."

10. Neutral Milk Hotel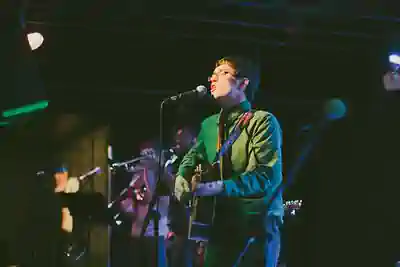 Neutral Milk Hotel is an American indie rock band formed in Athens, Georgia, in 1993. The band is best known for their album In the Aeroplane Over the Sea, which was ranked #1 on Pitchfork's list of the 200 Greatest Albums of the 1990s. The band was headed by singer-songwriter and guitarist Jeff Mangum, who released two albums with the band before abruptly disbanding Neutral Milk Hotel in 1998.
The band has been credited with helping to pioneer the lo-fi genre of music, and their unique sound has been described as "a mix of Pavement, Syd Barrett-era Pink Floyd, and Daniel Johnston." Despite their cult status, the band remains largely mysterious; Mangum is the only member of the band who has ever given a formal interview, and he has largely retreated from public life since Neutral Milk Hotel disbanded.
11. Of Montreal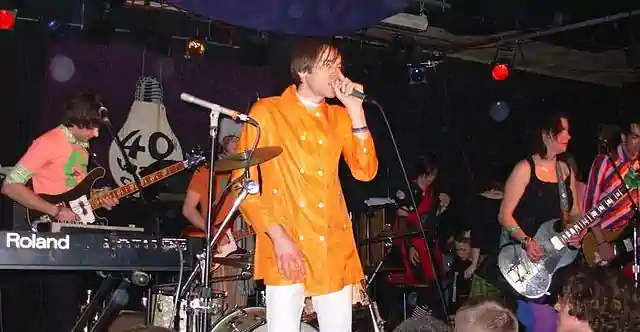 Of Montreal is an American indie rock band from Athens, Georgia. The band was founded by lead singer and guitarist Kevin Barnes in 1996. Since then, the band has released thirteen studio albums, the most recent of which, "Innocence Reaches", was released in 2016. The band's music is known for its eccentricity and often deals with themes of mental illness, sexuality, and religion.
Throughout their career, Of Montreal has maintained a fiercely independent spirit, shunning major label offers in favor of releasing their music on smaller independent labels. This DIY approach has helped to make them one of the most beloved indie bands of the past two decades.
12. Passion Pit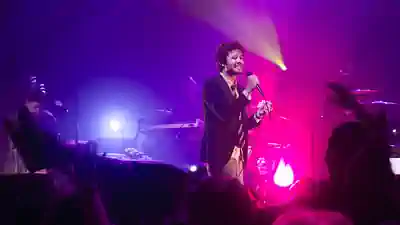 Passion Pit is an American indie pop band from Cambridge, Massachusetts, that started in 2007. The band currently consists of Michael Angelakos (lead vocals, keyboards), Ian Hultquist (guitar, keyboards), Jeff Apruzzese (bass), and Nate Donmoyer (drums). The band's debut album, Manners, was released in 2009 to critical acclaim.
The follow-up album, Gossamer, was released in 2012 and debuted at No. 4 on the Billboard 200 chart. Passion Pit has toured extensively throughout their career, playing shows with such acts as Muse, Vampire Weekend, and Foster the People. The band is well known for their energetic live performances and catchy tunes. If you're looking for a fun indie pop band to listen to, Passion Pit is a great choice!
13. Phoenix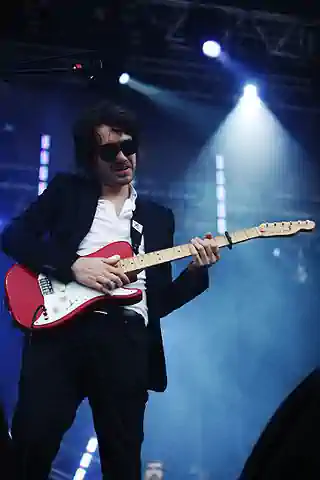 Phoenix is a French rock band that was formed in 1999. The band consists of Thomas Mars, Deck d'Arcy, Laurent Brancowitz, and Christian Mazzalai. Phoenix has released six studio albums, the most recent being "Ti Amo," which was released in 2017. The band's debut album, "United," was released in 2000 and made its way into the Top 40 in France. "Alphabetical," their second album, was released in 2004 and peaked at No. 2 on the French charts.
In 2009, Phoenix won a Grammy Award for Best Alternative Music Album for their album "Wolfgang Amadeus Phoenix." The band has been nominated for five Grammy Awards in total. Phoenix is known for their lively stage performances andfor their hit singles "1901" and "Lisztomania."
14. Vampire Weekend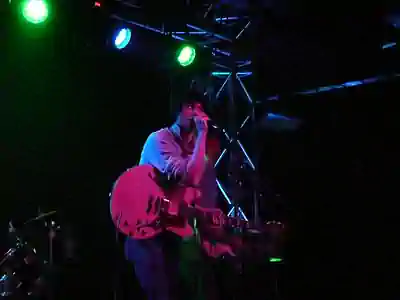 Vampire Weekend is more than just a band - they're a phenomenon. Since forming in 2006, they've released three Grammy-nominated albums, sold out countless tours and built a diehard global fanbase. But what is it that makes them so special? Is it their effortlessly cool aesthetic? Their smart, hook-laden songwriting?
Or their unique blend of genres, mixing indie rock with world music influences? Whatever the reason, one thing is for sure - Vampire Weekend is here to stay. So if you haven't already, jump on the bandwagon and check them out - you won't be disappointed.
15. Yeah Yeah Yeahs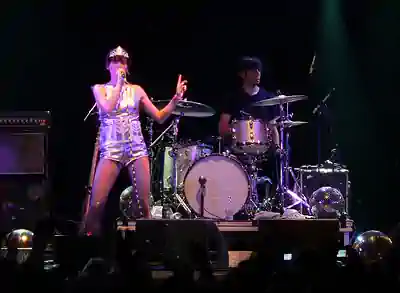 If you're looking for a band that knows how to party, then Yeah Yeah Yeahs is the group for you. Formed in 2000, this New York-based trio quickly made a name for themselves with their high-energy live shows and debut album, Fever to Tell. Led by the charismatic Karen O, Yeah Yeah Yeahs knows how to get a crowd moving, whether they're playing festivals like Coachella or headlining their own tour.
In addition to their infectious onstage energy, the band is also known for their innovative music videos and fashion sense. Whether they're rocking matching silver space suits or glittering sequined dresses, Yeah Yeah Yeahs always makes sure they stand out from the pack.
100 Best Alternative/Indie/Rock Songs of the 2000s

Image sources: Arcade Fire Beach House The Black Keys Broken Social Scene The Decemberists Fleet Foxes Grizzly Bear Interpol The National Neutral Milk Hotel Of Montreal Passion Pit Phoenix Vampire Weekend Yeah Yeah Yeahs
---
Blog Article Tags
alternative
indie
music
list
top 15
discover
browse
find
new music
indie artists